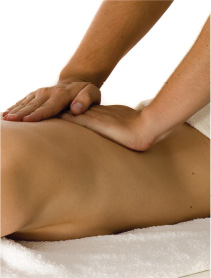 Admission requirements
REGISTERED ORTHOTHERAPIST
To qualify as an Orthotherapist
In order to qualify as an Orthotherapist, RITMA requires that the applicant have the credentials of a Kinesitherapist and a Registered Massage Therapist (1300 hours) and have successfully completed another 300 hours* training as follows :

165 hrs Pathology of the shoulder, of the wrist and hand, pathology of the knee, osteoarthritis of the knee, knee and ankle sprains, splinting, re-education, respiratory biomechanics, etc.
40 hrs Hands-on practice
35 hrs Body language
60 hrs Practice and supervised practical training

It is understood that any/all applicants must :
Meet the minimum requirements of RITMA and possess valid diplomas for each of their specialties.
Successfully complete a practical exam and, if required, a written exam, in order to certify the validity of the diplomas.
Rigorously abide by RITMA's Code of Deontology and Ethics.
The RITMA association encourages continued education for its members, who may benefit from industry improvements and new skills or techniques, in order to remain at the top of their profession. Keep in mind that every additional class or course taken in any alternative medicine discipline may be considered when tabulating your total number of hours of education.