IN THE NEWS
---
Obligations fiscales liées aux services d'ostéopathie manuelle
Page non disponible en anglais
---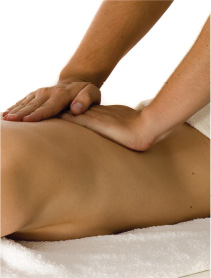 Member criteria
Osteopaths recognized by RITMA
To be a member of RITMA , the candidate must be 18 years of age or older. He must have a degree in osteopathy from a school recognized by RITMA or be a health professional with a degree from an internationally recognized university or school and have completed a training in osteopathy.
It is up to the student to complete his training with an institution to meet RITMA's criteria.
Diploma in Osteopathy (D.O.)
The applicant must have completed his training at a school recognized by RITMA. These trainings/schools comply with the standards of the World Health Organization.
RITMA requires that the applicant has a D.O. diploma, a degree of equivalence or a completed training (apart from the dissertation) of a minimum of 1200 hours in osteopathic studies complementary to an official training in health ( as determined by Type 2 WHO program) . Which represents, according to the schools, between 3 or 6 completed years (full or part time). In the case of acceptance before dissertation, the renewal conditions are: proof of enrollment in the thesis or clinicat provided by the school.
Osteopath Title

United State D.O. = Doctor in osteopathy, is part of the healthcare system
Quebec D.O. = Diploma in osteopathy, no doctor's degree can be awarded outside the university system in Quebec

A Dec in Health Sciences or equivalence. (Osteopathic degree from the University of Wale for some schools in Quebec)
A training of 4200 hours or more is required, which can be defined as:
Theoretical and practical courses
Learning Clinical Assessment and Clinical Observation Tools
Supervised various internships and clinical experimentation research
Medical glossary
Sexology
First Aid and R.C.R.

Professional Ethics and Professional Conduct
Thesis, dissertation or master's degree at the end of the course (depending on the school)
This list is not exhaustive and may vary according to the training centers, (full or part time)
Any other experiences and equivalencies deemed valid may also be evaluated by the committee.
Graduates (thesis writing or intern in osteopathy)
Osteopathic graduates meeting the World Health Organization standards at this stage of their training are also welcome. It should also be known that this is to the internal criteria of insurance companies to reimburse or not the care provided by graduates. You will be called to post yourself as such.
RITMA reserves itself the right to verify at will and at any time the methods and facilities used by its members to assure the public that the care provided meets all of its quality standards.
The osteopath who is part of RITMA's association of osteopaths must respect the code of ethics and the regulations of RITMA under penalty of radiation.
RITMA requires all members to have an Errors and Omissions insurance. For the respect of its members and so that they are well protected.