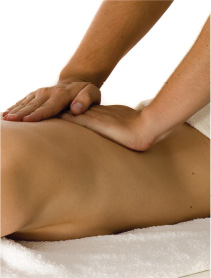 Member criteria
Do you have a minimum of 400 strictly for massage therapy? You could be accepted with the following criteria: At least one (1) basic body techniques: Swedish, Shiatsu, Trager, Californian, Jin Shin Do®, Esalen® , Océüm, Momentum, Reflexology, Polarity, Lymphatic Drainage + Human Anatomy and Physiology. Helping relationships, interviewing and listening techniques, professional ethics, deontology.
Other techniques not mentioned above may be accepted and counted towards training of 400 hours or more. Contact administration for verification. No year of practice will be considered.
The RITMA Association encourages continuing education, wanting its members to remain on the cutting edge when improving or discovering new techniques in the field of alternative and complementary medicine.
It is understood that candidates must :
Meet the standards required by RITMA and hold the relevant diplomas.
If required by RITMA, pass a practical and/or theoretical examination.
Comply with the RITMA Code of Ethics.
The training or activities listed above are not part of RITMA's recognized activities. This nomenclature is not exhaustive;
Access bar, Access consciouness, Astrology, Blue Room, Chanelling, Chiromancy, Deworming, Esotericism (any form), Numerology, Occult Sciences, Tarot, Thianshi
Code of ethic : RITMA's Massage Therapists Association
Ritma srtongly suggest that members hold an Errors and Omissions insurance.