Chronicles
We graciously invite all our members as well as other professionals who toil in alternative and complementary medicine to submit (by PDF) their column or article for publication on our site.
In this space, everyone is welcome! RITMA reserves the right to determine the validity and pertinence of the submitted texts.
RITMA will not be held responsible for the content of the published texts in this column.
Happy reading!
// 2013-04-29
Veterans Affairs Canada (VAC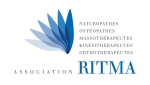 Reminder: You will find information issued by Blue Cross on behalf of Veterans Affairs Canada (VAC) with important information about a change in the way massage therapy visits would be accumulated. The change involved moving from a dollar limit to a maximum number of occurrences per calendar year. The same bulletin also shares important information about pre-authorization for subsequent massage therapy visits.
http://www.ritma.ca/Docs_public/Anciens-Combattants-Canada-(ACC)-Massotherapie-50.pdf
---