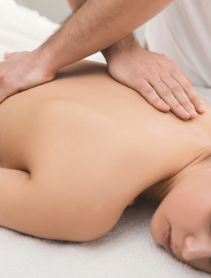 Massage Practitioner association
Are you a Massage Therapy Practitioner? Do you have a minimum of 400 hours of practice in massage therapy? You may be accepted with the following criteria including:
At least one (1) basic body technique: Swedish, Shiatsu, Trager, Californian, Jin Shin Do®, Esalen®, Océüm, Momentum, Reflexology, Polarity, Lymphatic Drainage
AND the components: Human anatomy and physiology, helping relationships, interview and listening techniques, professional ethics, deontology.
To this day, the practice is not regulated, so there is no Ordre des massothérapeutes in Quebec or an official federation. We consider that massage therapy professionals, the general public and the insurance community are well served, without the burden and costs associated with a professional order. In fact, in the community we feel a very strong inclination towards the supervision of practices and the establishment of standards and norms rather than the advent of a professional order. To this end, we invite you to visit the site of the sectorial committee which oversees massage therapy.
---
Accreditation Requirements for Massage Practitioner
RITMA Massage Therapists Association, like the other RITMA Associations, has its own code of ethics and regulations that must be respected by its members under penalty of expulsion.
Code of Ethics for RITMA Association
As a professional association representing practitioners of alternative and complementary medicines, RITMA require that all its members hold an Errors and Omissions insurance. For the respect of our members, we want them to be well protected.
PRESS RELEASE - 1000 HOURS IN MASSAGE THERAPY
Beginning April 1, 2021, CANADA LIFE will require all newly trained massage therapists to have at least 1,000 hours of massage therapy training or education to be considered eligible providers under its insurance plans.
Here is how we will proceed with respect to massage therapists with less than 1000 hours as of April 1, 2021
Source: CANADA LIFE