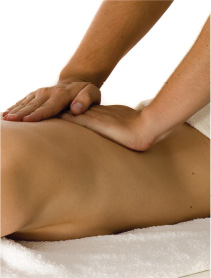 Admission requirements
PROFESSIONAL TRAINING AND
REQUIRED CREDENTIALS
To qualify as a Massage Therapist
RITMA requires that the applicant holds a high school diploma, an equivalence or a relevant life experience deemed appropriate and to have successfully completed a training of a minimum of 1000 hours or more of the following disciplines:
Two or more basic Massage Techniques
Swedish (190 hrs), Shiatsu (190 hrs), Trager (190 hrs), Californien (190 hrs), Jin Shin Do® (190 hrs), Esalen® (190 hrs), Océüm (190 hrs), Momentum (190 hrs), Anatotherapy (1250 hrs), etc.
+
Anatomy and human physiology including cytology (100 hrs), Histology, myology, lymphatic and urinary systems, skin and integuments, glands and endocrinology, digestive, respitory system and circulatory system, as well as the male and female genital and reproductive system (225 hrs), Pathology (25hrs), Sexology, interview techniques, conversation and listening skills (65hrs), Professional ethics and deontology as well as management and marketing (60 hrs), Supervised practical training (200 hrs), Reflexology (90 hrs), Lymphatic massage (190 hrs), Thai massage (190 hrs), Chair massage (45 hrs), Reflexology (90 hrs), Infant and child adapted massage (20 hrs), Hot Stone massage (45 hrs), etc.

The techniques recognized by RITMA are subject to revision without any notice.

Other techniques not mentioned in this list can be accepted and counted in your training of 1000 hours and more. (Ex: Business Management, Business Accounting, Business and law, etc.). Contact RITMA's administration for verification.

RITMA Association promotes continuing education, so that its members stay on the forefront of improving or discovering new techniques in the field of alternative and complementary medicine.
You have less than 1000 hours of training, visit our section : Alternative Medecine

It is understood that all candidates must:
Meet the standards required by RITMA and hold relevant qualifications.

If RITMA request it, complete a practical exam and/or a written exam.

Respect RITMA's Code of Ethics.