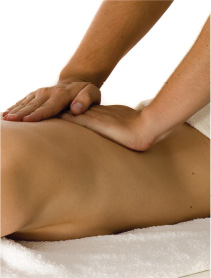 Admission requirements
PROFESSIONAL TRAINING AND
REQUIRED CREDENTIALS
To become a member of Ritma Association, a massage therapist must be 18 years of age or older. He must be a graduate in massage therapy from a school recognized or accredited by RITMA association. Some other curricula may be submitted for approval, there must be at least 1000 hours of training in massage therapy. Some schools offer 400 hours of training, it is up to the student to complete his or hers training in order to meet the Ritma criteria. Years of practice may also be considered in some cases. If you have 400 or more of training, you coud be recognize in our Alternative and Complementay Medecine Association.

Ritma recognizes certain classes offered in college and university that form the common core of these training. For example, anatomy, physiology, pathology and several other related classes.
For applicants with university or college training, whether or not they belong to a professional order, the basic training may be taken into account up to a maximum of 600 hours. Applicants must therefore also have 400 hours or more of training, depending on the case, in massage therapy. Applicants belonging to an order must be particularly vigilant and refrain from carrying out activities reserved to their professional order when practicing massage therapy. It goes without saying that respect for this law applies to everyone.
Ritma requires that all members attend at least 15 hours of continuous education per year.
Ritma is one of the associations with very rigorous eligibility criteria, it advocates the supervision of practices and the setting of high training standards.
Ritma conducts systematic checks and reserves itself the right to verify at any time the methods, facilities and instruments used by its members in order to assure the public that the care provided meets all its quality standards. As for issued insurance receipts, Ritma prevents abuse by assigning individually numbered receipts to each member, making multiple use impossible. Also, Ritma assigns personnel to the verification of its members' advertisements and websites, this ensure that they do not offer services other than therapeutic and professional.

Code of ethic : RITMA's Massage Therapists Association
Ritma strongly suggest that members hold an Errors and Omissions insurance.