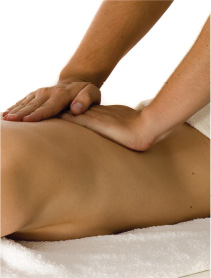 Admission requirements
PROFESSIONAL EDUCATION & ACCREDITATION CRITERIA
Definition of Naturopathy
The RITMA Naturopath Association considers Naturopathy, a form of alternative medicine, to be a combination of methods and techniques aimed at regulating the body's balance of health in order to retain or recover optimum health.
In Canada, Naturopathy is provincially regulated and governed in Alberta, British Columbia, Saskatchewan, Manitoba, Ontario and Nova Scotia. If the RITMA member practices in these provinces, he/she must adhere to the provincial regulations in force.
Should the therapist practice in any of the other provinces, he/she must adhere to the RITMA code of deontology/ethics and established criteria of the RITMA association.
When requesting membership, RITMA will tabulate all the applicable hours, along with diplomas and certificates, to ensure the applicant has reached a minimum of 1000 hours of professional education, training and courses.
For applicants with university or college training in the health field, whether or not they are part of a professional order, the basic training will be taken into account up to a maximum of 600 hours. Applicants will therefore also need to have 400 hours or more of training, as appropriate, in a related approach in alternative and complementary medicine. Applicants belonging to an order must be particularly vigilant and refrain from doing activities reserved for their professional order when practicing under the umbrella of naturopathy. It goes without saying that respect for this law applies to everyone.
Naturopath Title
Canada N.D. = Docteur in naturopathy, are part of the health system in provinces where naturopathy is legislated.
Québec N.D. = Diploma in naturopathy, no doctor's degree can be outside the university system in Quebec.
To qualify as a Naturopath member
RITMA requires:
CEGEP / College / University graduated and a minimum of 1000 hours* of post graduate education in Naturopathy.
or
A High School Diploma or equivalent with a minimum of 1,000* hours of study in Naturopathy.
RITMA Naturopath Association's minimum requirements for Membership
This list includes techniques/disciplines which would be considered in a member's application for accreditation in our Naturopath Association and is not exhaustive.
The number of hours indicated are approximate, based on an average showed below, therefore, some duration may vary. The mentioned criteria for accreditation are general guidelines only. Kindly contact our offices for additional details.
Anatomy/Physiology
Bioenergetics
Chinese traditional medicine
Clinical Herbal medicine
Relational therapist
Deontology
Essential oils and plant extracts
Freudian and Jungian Psychoanalysis
Herbal medicine and Aromatherapy
History and philosophy of Naturopathy
Homeopathy
Interview skills and counseling technique
Natural miens and healthy life choices
Neuro-linguistic programming (NLP)
Nutrition
Professional practices and ethics
Semiology
Supervised practical training and pathology
Supervised practical training of Naturopathy
Therapeutic Hypnosis
Trace elements and vitamin therapy
Traditional herbal remedies

Histology, symptomology, vitamins and minerals, proteins, carbohydrates, Hydrotherapy, Microbiology, Organic therapies, Pathologies, Pharmacology, etc.
All other experience and/or equivalent training may also be considered by our membership committee.

PLEASE NOTE:
Yoga - pilates - tai chi - private coaches and others complementary disciplines are recognized in our Alternative and Complementary Medecine. Comme and see our criteria.
The above mentioned training or activities are not part of RITMA's recognized activities. This nomenclature is not exhaustive;
Access bar, Access consciouness, Astrology, Blue Room, Chanelling, Chiromancy, Deworming, Esotericism (any form), Numerology, Occult Sciences, Tarot, Thianshi

The personal growth workshops are not recognized for training hours.

The RITMA association encourages continued education for its members, who may benefit from industry improvements and new skills or techniques, in order to remain at the top of their profession. Keep in mind that every additional class or course taken in any alternative medicine discipline may be considered when tabulating your total number of hours of education.
* The accreditation criteria mentioned above are for general purposes only. Please contact our office for more details.