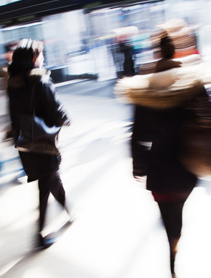 Complaint procedure
When a complaint is made against a RITMA member, it is immediately sent to the RITMA disciplinary committee.
The complainant is then notified by the disciplinary committee that they will receive a complaint form, which they must complete and send in two (2) copies by certified mail to the RITMA Association as well as to the RITMA member concerned. This form must clearly indicate the nature, time and place, as well as the circumstances surrounding the alleged offense.
Upon receipt, the RITMA member affected by the complaint must respond in writing or in person to the discipline committee or through its representative, within ten (10) days of service of said complaint.
Upon receipt of the complaint by the disciplinary committee, the RITMA member concerned is liable to have their RITMA member title temporarily revoked, particularly if the acts complained about are of a nature that risks endangering the protection of the public.
The provisional cancellation becomes applicable as soon as the RITMA member concerned becomes aware of it upon receipt of the certified mail which has been sent to him. Said provisional expungement remains in effect until the Discipline Committee has made its final decision.
The RITMA member thus removed temporarily may object to this removal in person before the Discipline Committee or by certified mail addressed to the Discipline Committee within ten (10) days of receipt of the notice.