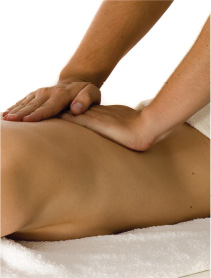 Member criteria
NATUROPATHS RECOGNIZED BY RITMA ASSOCIATION
To be a member of Ritma Association, a naturopath must be 18 years old or older. He must have a naturopathic degree from a school recognized or accredited by Ritma association. Other courses may also be submitted for study. He must have received at least 1000 hours of naturopathic training. It is up to the student to ensure that their training includes the required number of hours to meet Ritma's criteria.
RITMA's references in Naturopathy are based on those of the World Health Organization.
The naturopath who is part of the Ritma association must abide by its code of ethics and regulations under penalty of deregistration. Ritma performs methodical checks and reserves the right to check member clinics at its discretion at any time in order to assure the public that the care presented meets all its quality standards.
As a professional association working in the field of alternative medicine, Ritma requires that all its members have Errors and Omissions insurance, for the respect of its members so that they are well protected.
Naturopath title
Canada N.D. = Doctor in naturopathy, are part of the health system in the provinces where naturopathy is legislated.
Quebec N.D. = Naturopathic graduate, no doctorate title can be issued outside the university system in Quebec