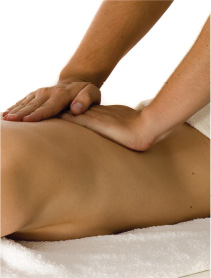 Training and classes in Naturopathy
NATUROPATHY SCHOOLS RECOGNIZED BY RITMA ASSOCIATION
To meet Ritma's eligibility criteria, each naturopathic school must offer a training program in one or more disciplines that are part of naturopathy. The college can offer a training course for the person who wants to become a graduate naturopath, and additional training for therapists who wish to complete their training.
Naturopathic courses are offered everywhere in Quebec, including several of them in Montreal.
Ritma recognizes certain courses given in college and university settings that form the common core of these training courses. For example, anatomy, physiology, pathology and many other related formations.
The complete training in naturopathy must include at least 1,200 hours of courses, accompanied by practical internships and integrate knowledge of the administrative sector such as professional ethics, deontology, support relationship and management.
RITMA's criteria are based on those of the World Health Organization.
HOW TO BECOME A NATUROPATH?
The Ministry of Education Network does not offer naturopathic training. There are therefore no professional or college diplomas in this field. The training is therefore the responsibility of private schools or colleges that provide naturopathic courses.
A naturopathic correspondence school can provide naturopathic training, given that the skills to be developed are more of an intellectual nature. Online or distance naturopathic training allows students to receive quality education without having to travel and to receive a naturopathic studies diploma.
Vigilance is still required for online courses. Talk at length before choosing such an alternative. Make sure that the follow-up you need will be available, such as webinars, phone consultations, and the ability to meet teachers directly at the training venue.
Once the diploma is awarded, many perspectives are possible. It will be possible to have a job in naturopathy all across Quebec. Naturopaths are found in multidisciplinary centers, in natural food stores and more and more in medical clinics, where they work in collegiality with health professionals.
The naturopath's salary may vary depending on the clinics or centers where he practices his profession.
NATUROPATHY TRAINING
In Quebec, the initial training of naturopaths is provided by private schools.
The college that provides naturopathic training in Quebec must base its teaching on scientific knowledge that will allow the naturopath to properly advise his patients, while paying attention to their health problems.
Naturopathy is an unconventional medicine that aims to balance the functioning of the body by means considered natural: diet, lifestyle, herbal medicine, massages, exercises, etc. It is one of the unconventional approaches that claim to be holistic. (Wikipedia, according to the mainstream)
According to the Health Organization, Naturopathy includes the following modalities and principles: the history of naturopathy and the practice, natural cures, nutrition, hydrotherapy, botanical medicine, homeopathy, therapy of Bach flowers, stress management and lifestyle advice, ethics and jurisprudence and elective courses such as: "light and electrotherapy", "iridology", "soft tissue treatment", "aromatherapy "," acupuncture ".
Naturopathic graduates must keep their knowledge and practice up to date, given the various studies that are regularly carried out. They need to stay aware of the development of naturopathic knowledge. Ritma also requires that all professional members take at least 15 hours of continuing education per year in their field, even if they already have a solid background. Consult the list of schools recognized by Ritma.