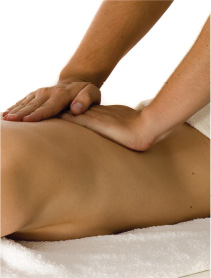 TELUS Health eClaims
Direct billing to 7 insurance companies now available

RITMA is proud to announce that it is now possible for eligible members to send electronic claims directly to insurance companies on behalf of their clients, free of charge.


Direct billing to insurers for today's connected world.
Accessible via a Web portal, the eClaims service, powered by TELUS Health, provides added value to eligible massage therapists and their clientele.


Benefits for clients
● Reduce the amount your clients pay – instead of paying the full amount of the services received, they only pay the portion not covered by their insurer.
● Submit claims on their behalf in real time – clients will no longer have to fill out and send in their claims.
● Eliminate paperwork and claim related hassles.



Benefits for massage therapists

● Reduce your credit card fees – by only billing your clients for the portion not covered by the insurer.
● Benefit from greater visibility – health professionals using eClaims appear on a search tool that was consulted by potential clients more than 30,000 times last year.
● Benefit from a higher follow-up appointment rate – one study has shown that clients make 9% more follow-up appointments when they enjoy the benefits of eClaims service.



eClaims in numbers

● More than 17,000 massage therapists outside of Quebec already use the eClaims service.
● 89% of them would recommend the service to their peers.*


Eligibility criteria

To be eligible for the eClaims service, RITMA members must satisfy the following criteria :

● Have a minimum of 1,000 hours of recognized training
● Have possessed a diploma in massage therapy for at least 7 years
● Have earned a minimum of 25 continuing education units during the 36 months prior to registration

If you don't have 1,000 hours of recognized training in massage therapy, you will still be able to manually claim for massage therapy from insurers. The eClaims service offers added value for an eligible massage therapist's clientele.



Participating insurance companies

● Sun Life
● Chambers of commerce
● CINUP
● Desjardins
● Fist Canadian
●Johnston Group
● Maximum Benefit

* According to the results of a survey conducted by PMG Intelligence on behalf of TELUS Santé. The firm surveyed 344 massage therapists registered for eClaims service across Canada September 6–11, 2017.

Register for TELUS Health eClaims service